The future of cities at your fingertips
Access precise forecasts of urban developments to make well-informed and sustainable decisions. Instantly available for any place.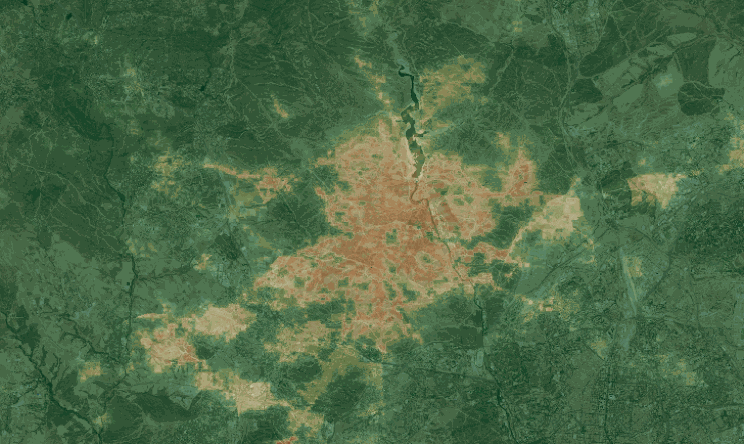 Accurate data to support your workflows
The development of our cities is driven by various factors. We model these dynamics based on a fusion of satellite imagery, historical maps, and governmental data.
Population
Our models predict population shifts and gentrification at building-level resolution, split by age and gender.
Urban sprawl
See where construction is likely to happen in the city, taking zoning plans and regulatory information into account.
Economic activity
coming soon
Access projections of purchasing power and spending habits to plan your business expansion.
Traffic
coming soon
We predict future traffic patterns based on population development, commercial activity, and historical traffic data.
Need a custom solution?
Talk to us! We are open to discuss your individual requirements.
The platform to understand urban developments
We help you to make the best decisions for your organization. Access the raw forecasts or use our web app to enrich them with other datasets.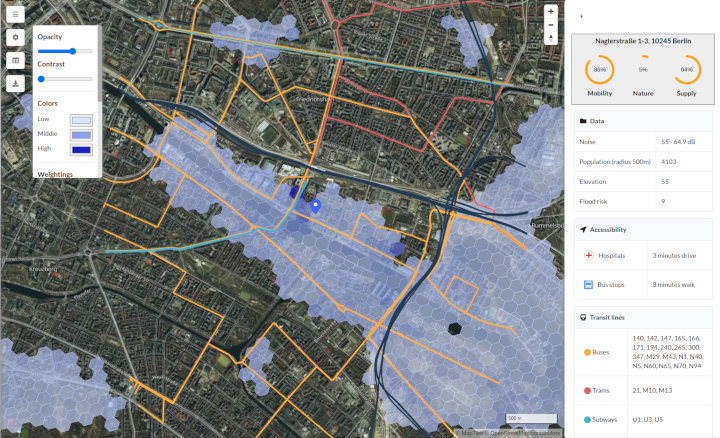 Analyze changes over time
Combine the forecast layers with additional features such as natural properties, reachabilities or risk indices.
20+ data layers

5 years forecasted

Search for locations by criteria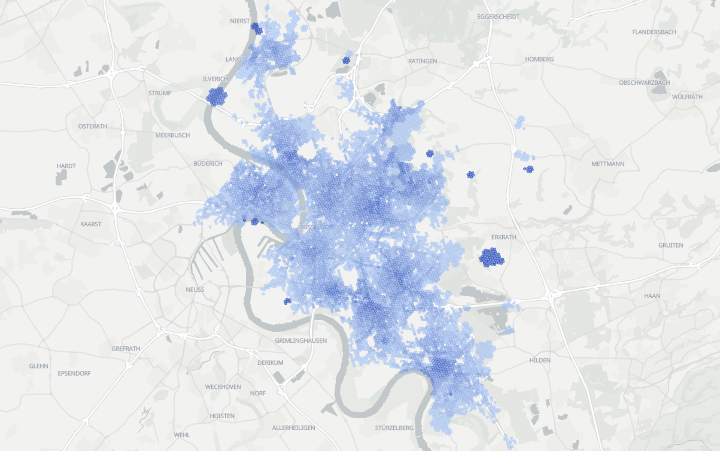 Download the data
Export raw forecasts into various formats, or use our powerful APIs to connect your applications.
Raster and vector formats

Fixed cost per km²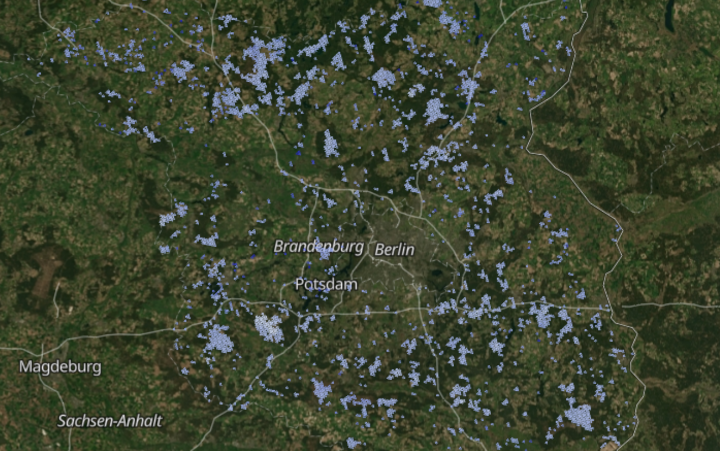 coming soon
Train custom models with your data
Incorporate your data and create custom models based on our geospatial database.
A no-code environment to train AI models

Your data is encrypted and treated strictly confidentially
Stay in the loop
Join the newsletter to get the top news.